Davvero sempre più performante! Arriva la nuova versione di MP3 my MP3, una nostra vecchia conoscenza che si ripropone in una veste più professionale ed arricchito di moltissime funzionalità. Il programma permette ad oggi di acquisire audio in pratica da ogni genere di fonte sia esterna che interna al pc (Streaming compreso). Nel dettaglio le principali funzionalità:
Recording
• Recording from any DirectSound compatible sound card • Recordings are saved to .WAV or .MP3 format in realtime • Multiple bitrate compression settings for MP3 • LAME encoding engine for MP3 • Real-time visual feedback (VU-Meter) • Reporting file size occupation in real time • Silence Detection (Pause/Resume or Stop when detected) • Pause and restart recordings • Schedule recordings with optional web links • Control system master/recording volume from within the program
Ripping
• Rip single track or entire cd at once • Rips are saved to .WAV or .MP3 format in realtime • CD cover pictures retrieval through Amazon Web Services • Use silence detection to rip record albums • Automatic tagging in id3v1 and id3v2 (MP3 format only) • Automatic retrieval of CD-Rom information from online CDDB database queries through FreeDb servers
Playback
• Play MP3,WAV,AIF,AU • Works with all installed audio codecs on the system • Random and repeat options • Playback is autonomous to recording and ripping functions so you can listen to music or rename files while ripping a cd all at the same time!
Renaming
• Add sequential number • Add text • Search and replace • Convert Blank Spaces • Batch renaming (will update/resave all playlists automatically)
Options
• Customize program background color or use skin • Customize program text color • Output format (MP3 or WAV) • Set MP3 Encoding bitrate • Set default save folder for recording and rips • Stay on top mode
Other
• Simple file management • Quick link to default sound editor • File information display • Total time display • Open folder quick link • Built in rollover help
Sei un appassionato di musica digitale alla ricerca di programmi e risorse musicali
Sul sito di Music Place puoi trovare una ricca selezione di software musicali downloadabili come, ad esempio, MP3myMP3 Recorder 3.0.
Music Place è il sito di riferimento per tutti gli appassionati di musica digitale: oltre alle risorse da scaricare gratuitamente, puoi infatti trovare news ed approfondimenti relativi a diverse tematiche così come tutte le novità discografiche e gli appuntamenti musicali a calendario.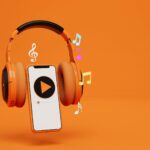 Provenienza della fotografia freepik
Le fotografie appartengono ai rispettivi proprietari. Music place: la guida italiana alla musica digitale non rivendica alcuna paternità e proprietà ad esclusione di dove esplicitata.
Vi invitiamo a contattarci per richiederne la rimozione qualora autori.